Our mission as YOUR advisor is to provide a personalized plan and process which will allow YOU to sleep well at night
We focus on YOU. We are YOUR financial planner, investment advisor, and coach. We are strikingly different to what you're used to from the usual providers of financial advice. Our loyal clients seem to agree.
We take the time to develop a complete understanding of YOUR individual circumstances, financial goals, investment objectives, concerns, and aspirations. With that information, we can help YOU make smart investment decisions while keeping YOU focused on YOUR intended path towards a secure retirement. We work with YOU to help YOU grow and protect YOUR wealth with cost efficiency and reliability.
What we are NOT:
We are NOT stock brokers!
We are NOT commission salespeople!
We are NOT annuity and life insurance agents!
We do NOT have fancy offices downtown overlooking the city.
We do NOT run big TV or Radio ad campaigns nor do we sponsor major sporting events.
We Are Independent and Act as a Fiduciary
Wealth and Business Planning Group, LLC (The Financial QuarterbackTM) is an independent Registered Investment Advisor firm. As such we put in writing that we honor our fiduciary obligations to YOU as our client first and foremost. This means we have to put YOUR interests first, not theirs. (Hey, isn't that the way it should be?)
You'll be shocked at how many companies will not allow their advisors to act as your Fiduciary. (Some of the biggest names on Wall Street are not allowed to act as your Fiduciary). If your current advisor "claims" they're a fiduciary to you and will act in your best interests – ask them to put it in writing…WE DO!
Financial Advisor Credentials & Experience
Education is an important ingredient in selecting a financial advisor. Don't be fooled, many of the designations in this business are worthless and may be acquired simply by writing a check. Any financial advisor committed to the financial planning process will have the designation: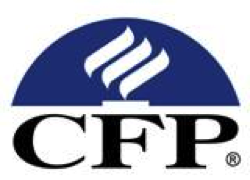 Anyone holding the CFP® mark must pass a rigorous exam, have some years of experience and obtain continuing professional education. By seeking a planner or advisor with this designation, you can be assured that the planner has made a commitment to obtain sufficient knowledge to excel in financial planning and consulting.
While second in importance to honesty and integrity, the credentials and experience Richard holds are paramount to providing YOU with confidence and delivering the exceptional financial service YOU will come to expect through working with him.
Are YOU ready to see how The Financial QuarterbackTM can help? NO RISK, NO HASSLES, NO SALES.
Let's Get Together